Welcome to our latest newsletter: –
Spring release of SIMS
Version 7.186 will be a requirement to enable the Summer Census on 16th May and also the Key stage resources to be run in SIMS. Please see the below document for what is included in this release:
A few highlights are:
Behaviour Management – it is now possible to review changes made to the status of a behaviour incident by clicking the Change log button in the Details panel of the Behaviour Incidents page
Bulk Deletion of Pupils Routine – The Delete all Pupil Data has been added to the Bulk Delete Pupil Data Routine, meaning you no longer need to select all the data areas you want to delete individually.
Personnel – It is now possible to delete a member of staff where data recorded against them is restricted to one or more of the following areas:
Curriculum & Lesson Planner
Detention supervisor
Vehicle owner
Any email
Any group supervisor
Telephone
Current address
Employment History
School Workforce Return – To accommodate changes for this return the following codes have been added to the Service Term SWR Post lookup
App – Apprentice teacher
LNT – Leadership non Teacher
SIMS 2019 Spring Release Note
Summer Census Thursday 16th May
The guidance notes for the completion of this census are now available on the Customer Portal.  Remember you can start a dry run after you have upgraded to 7.186 version of SIMS.  We will keep the Customer Portal updated with the latest filesets as they are released, please ensure you download and install as they are made available. Full instructions on how to do this can be found here: The fileset series for this census is 1202. You can check which fileset you are working with via Routines/ Statutory Returns

How to download and apply a new census fileset document
Once SIMS is upgraded to version 7.186 the resources to submit EYFS, Phonics, KS1 And KS2 are available to import into SIMS. A detailed guide on how to do this has been created and can be downloaded from the Customer Portal. Please log in and access via Categories /Assessment /Primary Key stage 2019
Upcoming Training Courses
Take a look at our scheduled training brochure for the courses we're planning for the rest of this academic year.
For anything not included, please give us a call to discuss your needs in further detail as if there's enough demand we can run additional courses, or look to deliver training on site.
Scheduled Training Course Brochure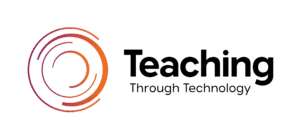 Are you making the most of your investment in technology?
Not sure?
Could be doing more?

Find out how to use technology to improve and support core learning within your school by attending the following training session: –
Thursday 16th May 3.30-6pm                                                                    School ICT, Swillington, Leeds, LS26 8BZ
Do you believe you're successfully using the technology you already have in your school to support and enhance learning and progress across core subjects?
By attending this event you will learn how to use the technology you've already invested in, to maximise core learning within your school.
Why attend?
You'll learn how to creatively use technology to drive teaching, learning and progress in the right direction
You'll leave the session knowing how to make the most out of i-pads in your school
You'll find out how to use i-Pads and tablets to support progress and attainment across the core curriculum
Who should attend? 
ICT Teachers
Subject leaders of computing
To book your place: –
E-mail: marketing@schoolicts.co.uk